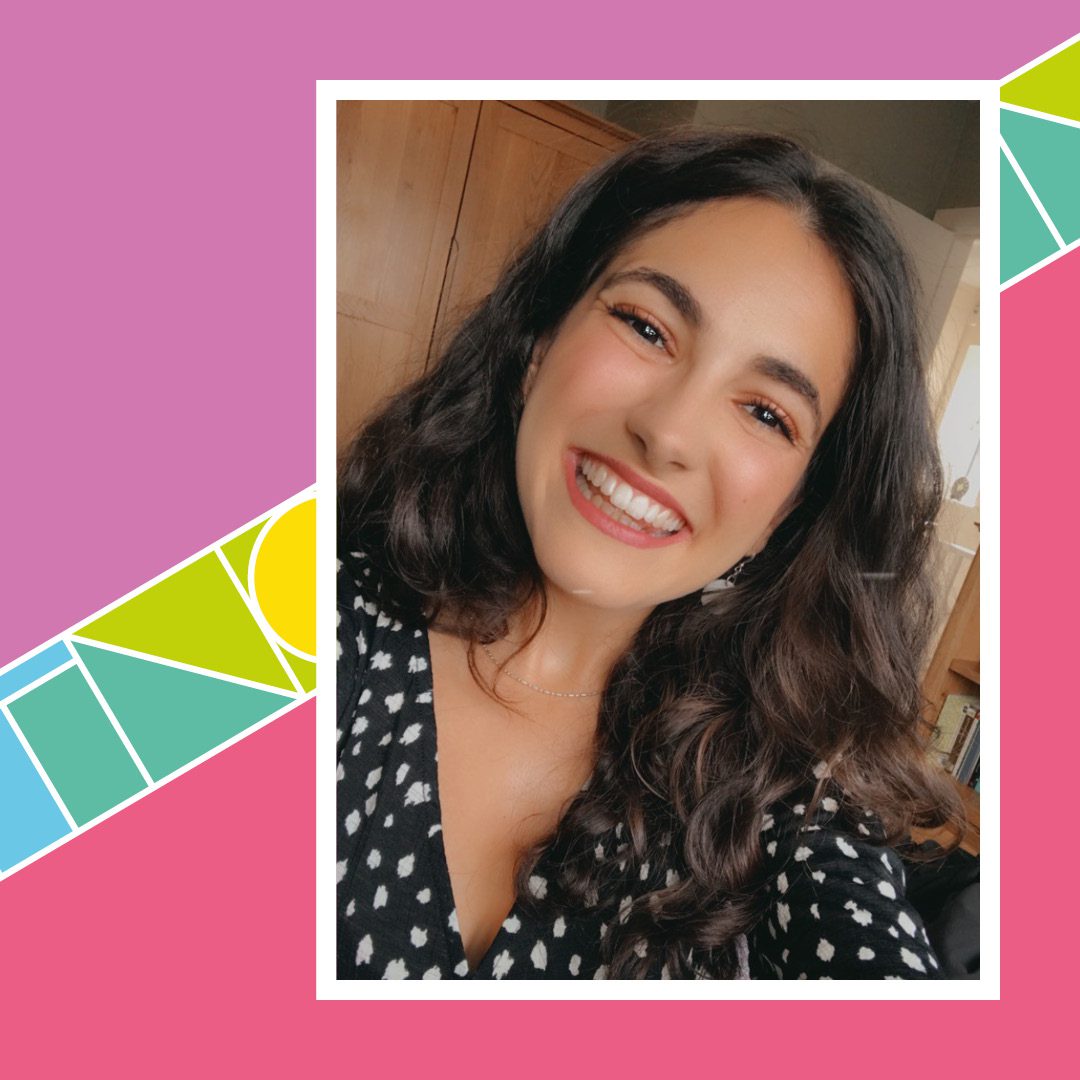 Hello! I'm Francesca Elena Sciarrillo and I'm 26 years old. I grew up in Flintshire but I also come from an Italian family; my grandparents moved to Wales in the 1960s to create better lives for my family.
In 2019, I moved back to Mold – the town where I grew up in Flintshire – after studying a degree and master's degree in English Literature at Bangor University. Now, I live near Rhuthun in Denbighshire.
Without a doubt, I'm happiest when I have a book in my hand. I'll read anywhere – on the sofa or next to the river where I live, or even walking down the street – but I don't recommend doing so! At university, I had to read up to three books every week as an English Literature student: a very ideal situation for a bookworm like me! I especially love feminist literature and am a big fan of contemporary women writers. I'm always looking for reading recommendations and love chatting to family and friends about books that have really impressed me.
Books and reading play a huge role in my life and, to be completely honest, I would be lost without my bookshelves and library card! As a child, some of my best memories included books: from reading a story every night before bed with Mum, Dad or my sister, to the excitement of choosing my own books from the school library. My nose was always in a book (not much changed!) and I loved telling stories for Mum walking home from a school, or writing little stories myself after being inspired by different books.
All my life, I've turned to books for comfort, and the characters who live within the pages of my favourite books have been my friends. This is one of the main reasons why I feel so strongly about encouraging children and people of all ages to visit their local bookshop or library to discover the magical worlds that exist between the covers.
I have a young nephew who is two and a half years old, and I love buying him books to enjoy and to help him develop his language and temperament. I'm sure quite a few of the great books that are going to be longlisted for the Tir na-n-Og awards will be the perfect inspiration for gifts for my little nephew!
I learnt Welsh as an adult, and Welsh books have been instrumental for me on my journey to learn the language. I've also had the pleasure of re-discovering some of my favourite books from childhood again, which is absolutely gorgeous. Now, I'm really looking forward to reading and meeting new voices on the Tir na n-Og 2022 awards list!
Learning Welsh has changed my life and has opened a door to all sorts of cultural things like music, poetry and literature that are completely new to me. In my opinion, one of the best ways to immerse yourself in the Welsh language is through reading – and we are so lucky here in Wales that we have so many amazing writers and stories to share with each other and enjoy.
For me, the world is a brighter place because of books and the happiness they bring to our lives. I love our language in Wales and love reading stories that have been written in the Welsh language. So, it's a real privilege for me to be one of the prestigious Tir na n-Og awards judges – and an experience I know I'll treasure for years to come.
.