Direct funding for self-publishing is not available through the Books Council of Wales but there are other sources of support for developing authors.
Any author wishing to publish their own work is advised to contact a publisher. A list of all publishers in Wales in available on the book trade website: www.wbti.org.uk
Literature Wales  is the body responsible for developing professional authors in Wales and they offer a range of support, including scholarships, training courses and mentoring schemes.
Another useful source of information about the different grants and prizes for authors is the  Society of Authors. 
The Books Council can help self-publishers in terms of distribution, as detailed below.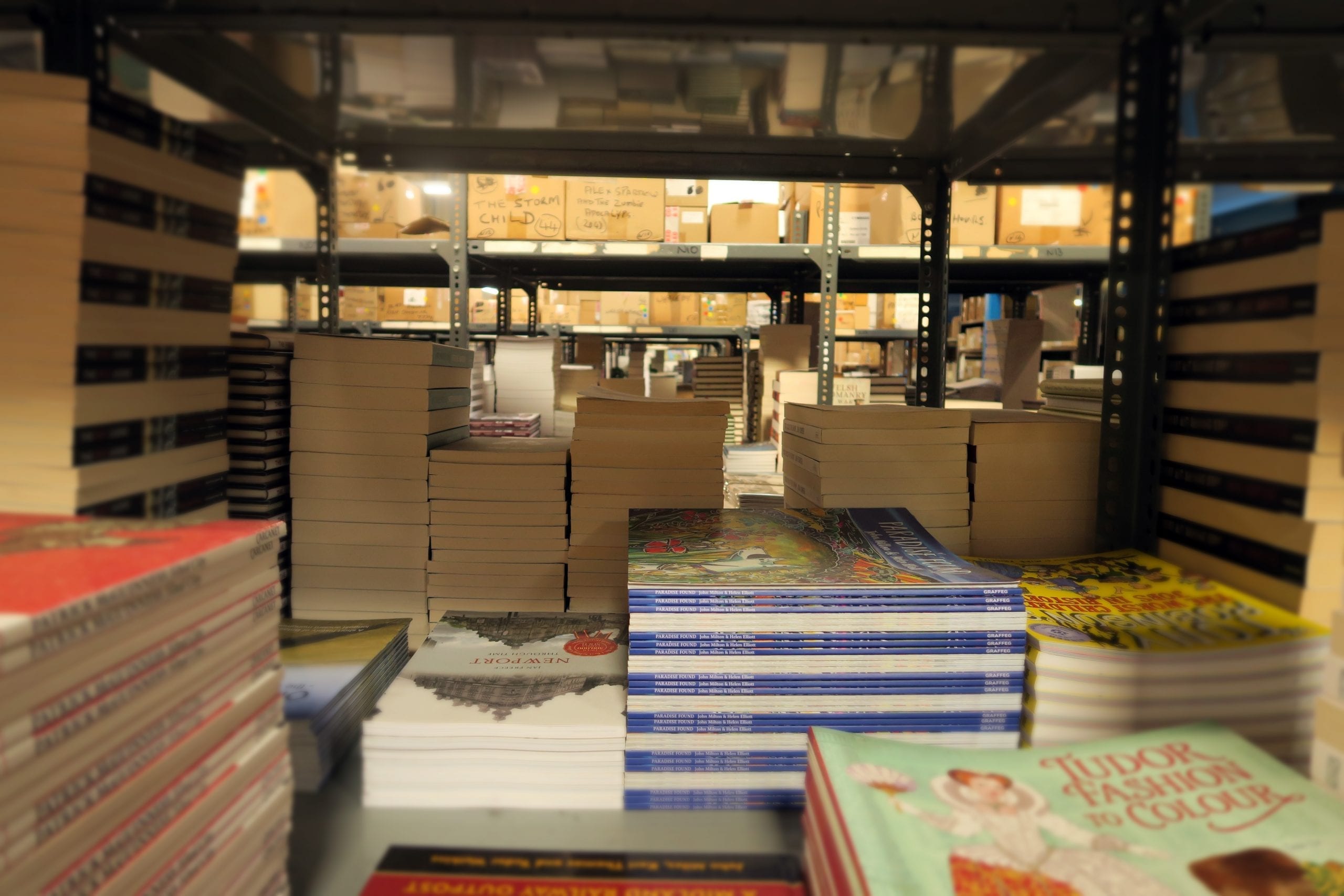 Books Council of Wales Terms
If you are self-publishing and looking for distribution support, these are the terms of the Books Council of Wales:
Terms and conditions for distribution are 55% of the retail price of every copy on a full sale or return basis.
You must ensure that the ISBN, barcode and price are all printed on the book.
Please send a sample copy (and email address) to the Corporate Department, Books Council of Wales, Glanyrafon Enterprise Park, Aberystwyth, Ceredigion SY23 3AQ.
The sample copy will be considered (to see if it meets the quality requirements or not), and a decision will be made on whether to stock the book or only to list it on our website.
If we decide the stock your book, we will contact and inform you of the number of initial stock copies required to be sent by you to Aberystwyth.
If we decide not to stock your book, or if you decide not to accept our terms, we can still list your title on www.gwales.com as available from the publisher only. There is no fee for listing. We would need to keep your details on file so that customers can buy directly from you.
Please note that the Books Council of Wales would be operating solely as a distributor, and it would be the responsibility of the author / publisher to promote and market the book.