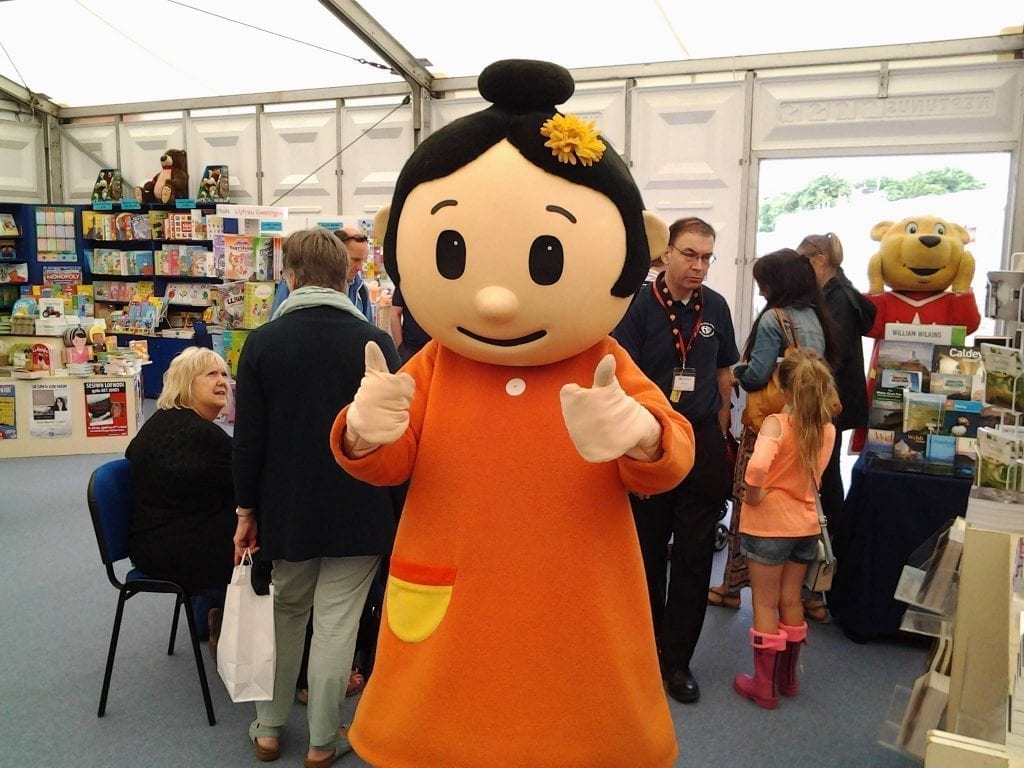 What is the Outreach Scheme?
It's a Scheme that helps booksellers and events organisers to work together in order to provide book-stalls at small and large-scale events throughout Wales.
Who benefits from the Scheme, and how does it work?
The Scheme benefits event organisers, booksellers and publishers.
A book-stall can add an extra dimension to an event without creating too much extra work for busy organisers.
Booksellers receive a grant and expert advice on choosing relevant titles when attending an event with a book-stall, or when the book-shop itself hosts an event outside normal business hours.
Books can be provided on a sale-or-return basis by prior arrangement with the Distribution Centre.
All categories of books from Wales are covered by the scheme which can help publishers to promote material and create new markets.
Over 100 book-shops are already members of the Scheme.
What kind of events are eligible?
All kinds – from literary events to conferences, from book launches to social gatherings and school fairs.
The scheme supports over 300 events per year, each and every one of them unique.
Which books are promoted?
The nature of the event dictates which books are promoted, and an extensive range of Welsh-language and English-language material of Welsh interest can be provided.
The Scheme's administrators are always ready to advise on suitable titles and to help booksellers and organisers in every possible way.
Who should I contact?
If you are an organiser keen to have a book-stall at an event, or a bookseller keen to sell books at a local or national event, please contact:
Sales and Information Department
Books Council of Wales
Distribution Centre
Glanyrafon Enterprise Park
Aberystwyth
Ceredigion SY23 3AQ
Tel: 01970 624455
Fax: 01970 625506
E-mail: sales@books.wales