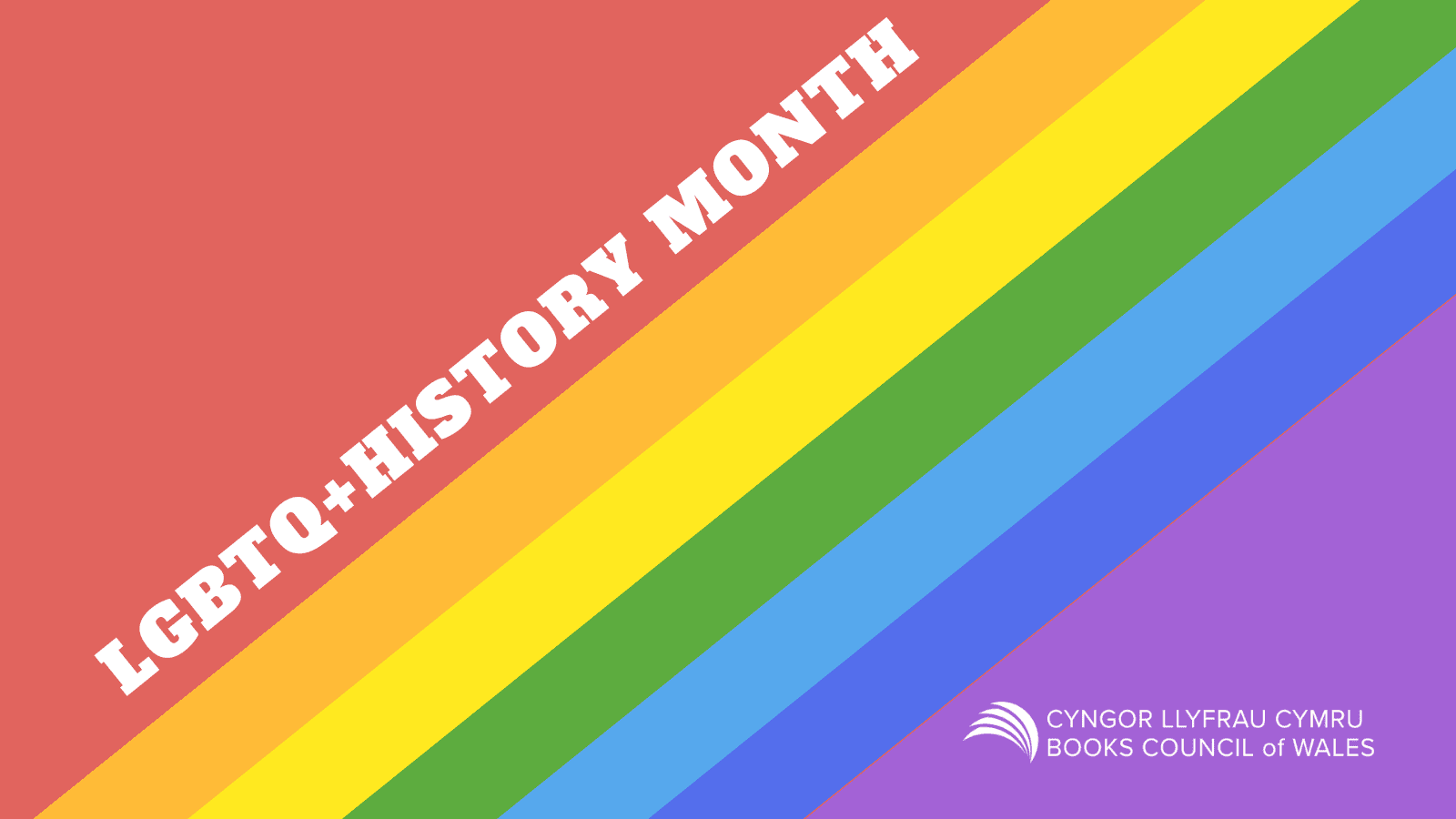 LGBTQ+ History Month
February marks LGBT+ History month.
Here are selection of books that explore the experiences of LGBTQ+ people in Wales.
A Little Gay History of Wales – Daryl Leeworthy (University of Wales Press)
A Little Gay History of Wales examines the lives, cultures and politics of ordinary LGBT men and women from the medieval period to the present day. The book employs pioneering archival research to identify the people, the places and the languages used to describe an experience so often hidden from view.
Forbidden Lives: LGBT Stories from Wales – Norena Shopland (Seren Books)
Forbidden Lives explores and uncovers the hidden LGBT history of Wales through portraits of significant LGBT figures and the charting of key social and cultural moments in that history. Norena Shopland, a longstanding researcher and activist, has written an accessible and important first guide to the field.
Queer Wales: The History, Culture and Politics of Queer Life in Wales – Ed. Huw Osborne (University of Wales Press)
Queer Wales provides varied perspectives on queer history, culture, politics and life in Wales, launching an important discussion and suggesting that perhaps Wales has always been a bit of a queer place to live.
Between Worlds: A Queer Boy from the Valleys – Jeffrey Weeks (Parthian Books)
A memoir spanning the parochial South Wales Valleys of the forties and fifties, London's swinging sixties and politically turbulent seventies, the hedonistic heights of eighties' San Francisco, overshadowed by the AIDS epidemic, and revolutionary modern-day Cuba.
The Journey is Home – John Sam Jones (Parthian Books)
In this clear and absorbing memoir, John Sam Jones writes of a life lived on the edge. It's a story of journeys and realisation, of acceptance and joy. From a boyhood on the coast of Wales to a traumatic period as an undergraduate in Aberystwyth, and on to a scholarship at Berkley on the San Francisco Bay as the AIDS epidemic began to take hold.
Don't Ask About My Genitals – Owen J. Hurcum (Black Bee Books)
This book doesn't cover every aspect of the trans and non-binary community, and the diverse and vibrant lives they live, but it will leave you more knowledgeable and supportive. Education is the enemy of discrimination, after all.
Available now from your local bookshop.