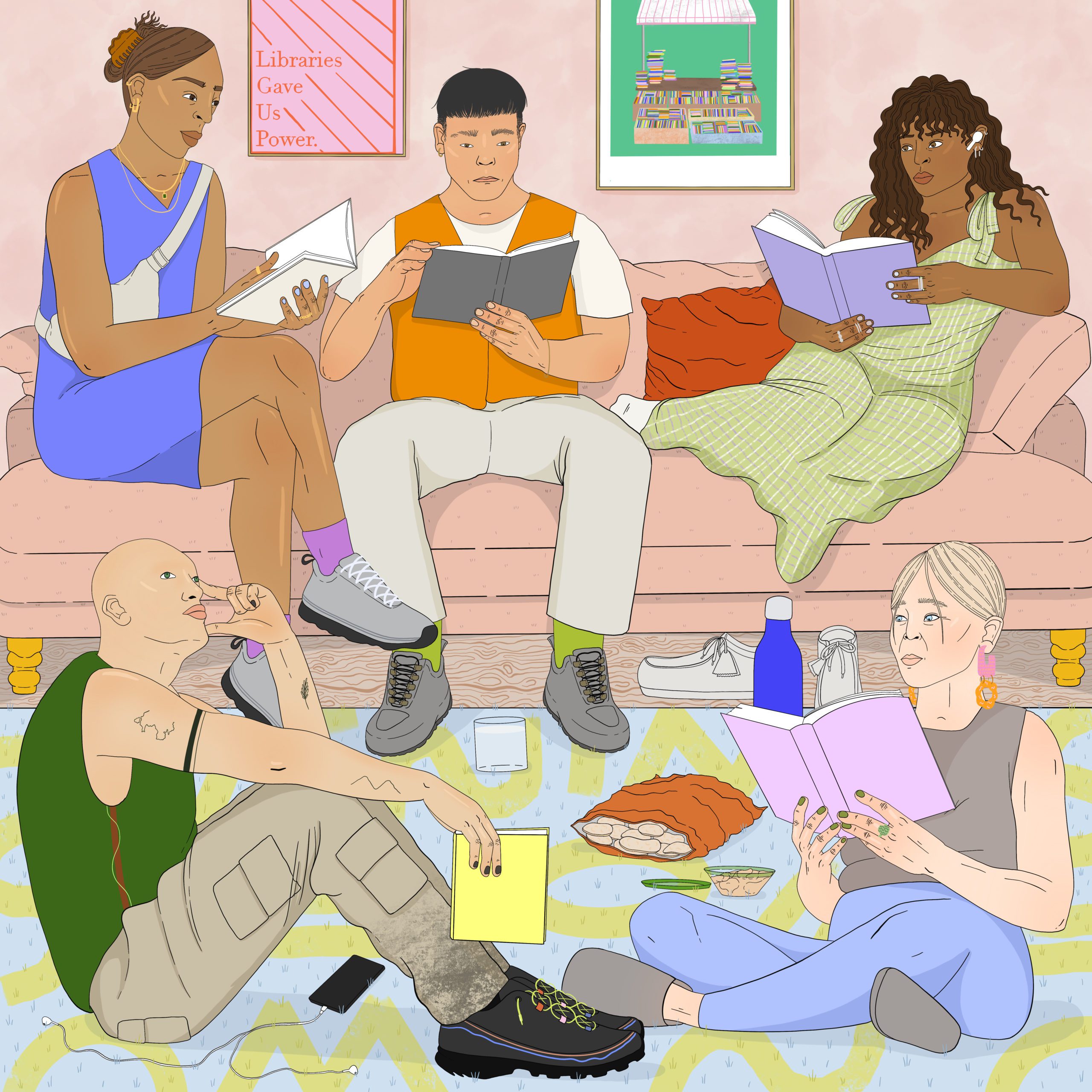 READING RECOMMENDATIONS
Not sure what to read? Looking for recommendations? Try podcasts that discuss books. The Storytellers's Podcast with Gary Raymond, features leading writers discussing their relationships with the art of storytelling, Graffeg's Meet The Author podcast, features conversations with a range of their authors and illustrators, while Seren's Poetry Podcast interviews leading poets and shares recordings of their work.
Or why not visit your local bookshop? Booksellers have a wealth of knowledge and shop staff can advise you, from suggesting books by new authors which have just arrived on the shelves to old favourites by well-known authors.  Several shops also host events and readings that will no doubt fuel the desire to start reading a new book. Go on – pop in!
READING LISTS
READING TOGETHER
Reading doesn't have to be something you do alone. Being a member of a Book Club is an excellent opportunity to discuss chosen volumes in detail, to share tips and exchange ideas – and a chance to put the world to rights over a coffee or a pint!
Cardiff Feminist Book Club and Swansea Feminist Book Club meet monthly, while book clubs also meet in libraries across Wales. No book club near you? Why not set one up? A chance to read, discuss books and socialise – what could be better?
JOIN YOUR LOCAL LIBRARY
Want to read something completely different but don't want to buy the book until you're absolutely sure you'll enjoy it? Join your local library!  Not only can you borrow an amazing variety of books, both old and new, in Welsh and English, you can also take advantage of a host of other services. Borrow Box is an app for library members for lending e-books and audiobooks in both languages, while Libby gives access to a wide range of magazines electronically, free of charge.
USE FFOLIO
It's so easy for us to scroll endlessly and pointlessly on our devices. Why not download a book to your phone via ffolio.wales instead? Ffolio sells Welsh e-books in both Welsh and English, while also supporting your choice of bookseller at no extra cost to you. New books such as Luke Upton's Rugby's Greatest Mavericks, or Jasmine Donahaye's Birdsplaining, are available at your fingertips while you wait wait for the bus or eatyour lunch.
YOUR CHOICE
Instead of reading the books everyone claims you should read, choose the ones that appeal to you. And if you don't enjoy them, don't feel obliged to read to get to the very last page. Life's too short! This may not be the book for you, or it may not be the time to read this particular title – so try another one instead. There's more than enough for everyone on the shelf!