How many of the characters from Welsh children's books and television programmes can you name? And who won our special competition for World Book Day 2021?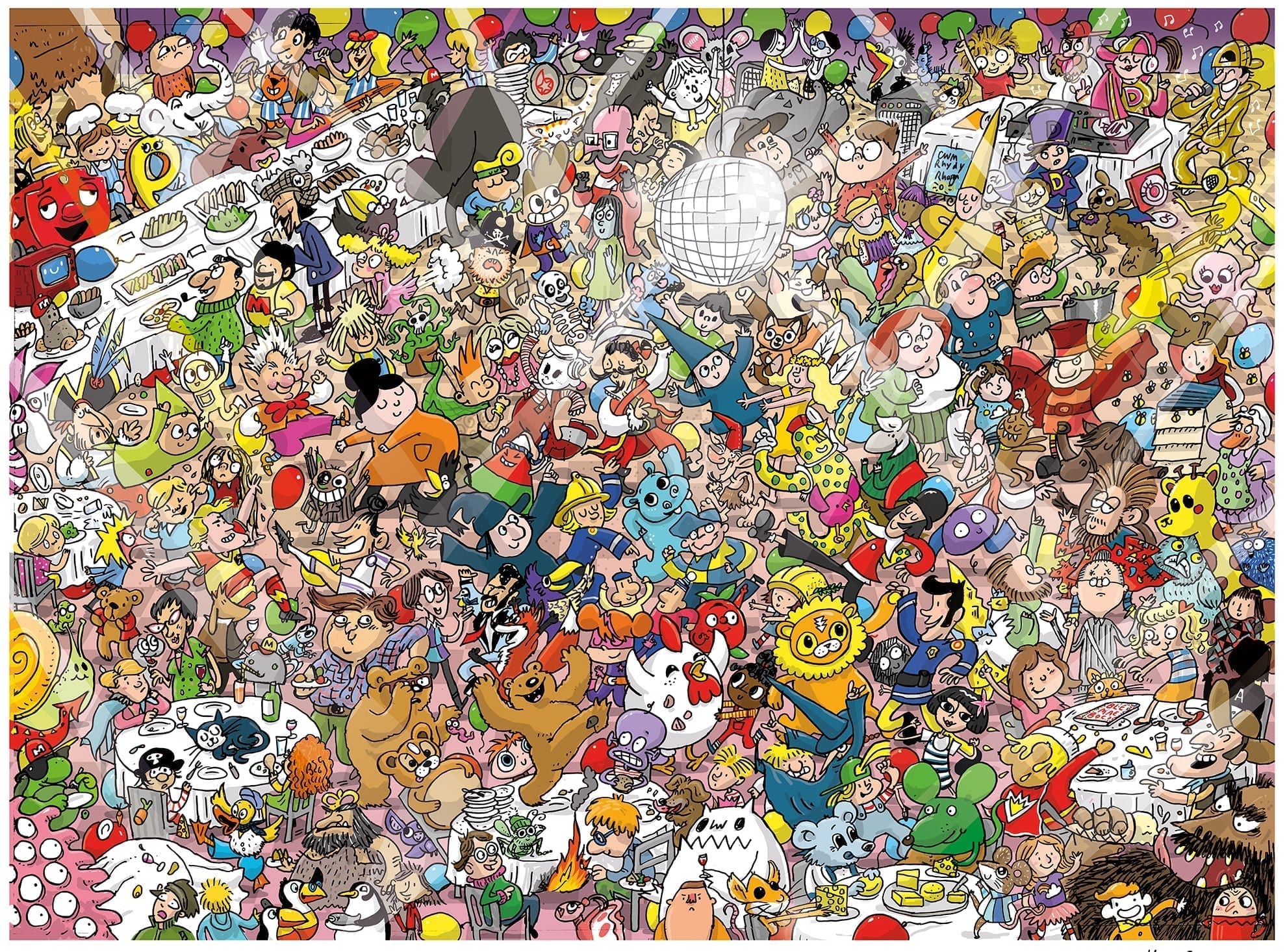 For World Book Day 2021, we organised a competition with talented writer and illustrator Huw Aaron.
The challenge was to identify as many characters from Welsh-language children's books and programmes as possible from the above poster designed by Huw. The original picture is featured in the Ble Mae Boc: Ar Goll yn y Chwedlau book which was published by Y Lolfa in November 2020.
We're delighted to announce that Casi Gwyndaf, aged 6, was the winner of the individual category, and receives a bundle of books worth £50 as well as an original piece of artwork by Huw Aaron himself.
The runner up was Gwenllian Mair Rhys, aged 11 from Ysgol Llanilar, who receives a bundle of books worth £25.
In the schools' category, Ysgol Melin Gruffudd, Cardiff and Ysgol Gymraeg Aberystwyth came out on top and won books worth £150 and £75 respectively.
When he launched the competition back in November 2021, Huw Aaron said: "I've come up with this picture of a very special party for the competition, where all the guests are characters from children's books and television in Wales – new ones, some from my childhood, and some that are very old now! There are more than 150 to name – but you'll need the help of mum and dad (and maybe Grandma or Grandpa!). Good luck!"
If you would like to see how many you can name, Huw has created a page on an external website where you can have a go – just for fun!
https://www.sporcle.com/games/ComicMellten/enjoy- characters-literature-plant
The poster can be downloaded here or contact us for a copy at cllc.plant@books.wales