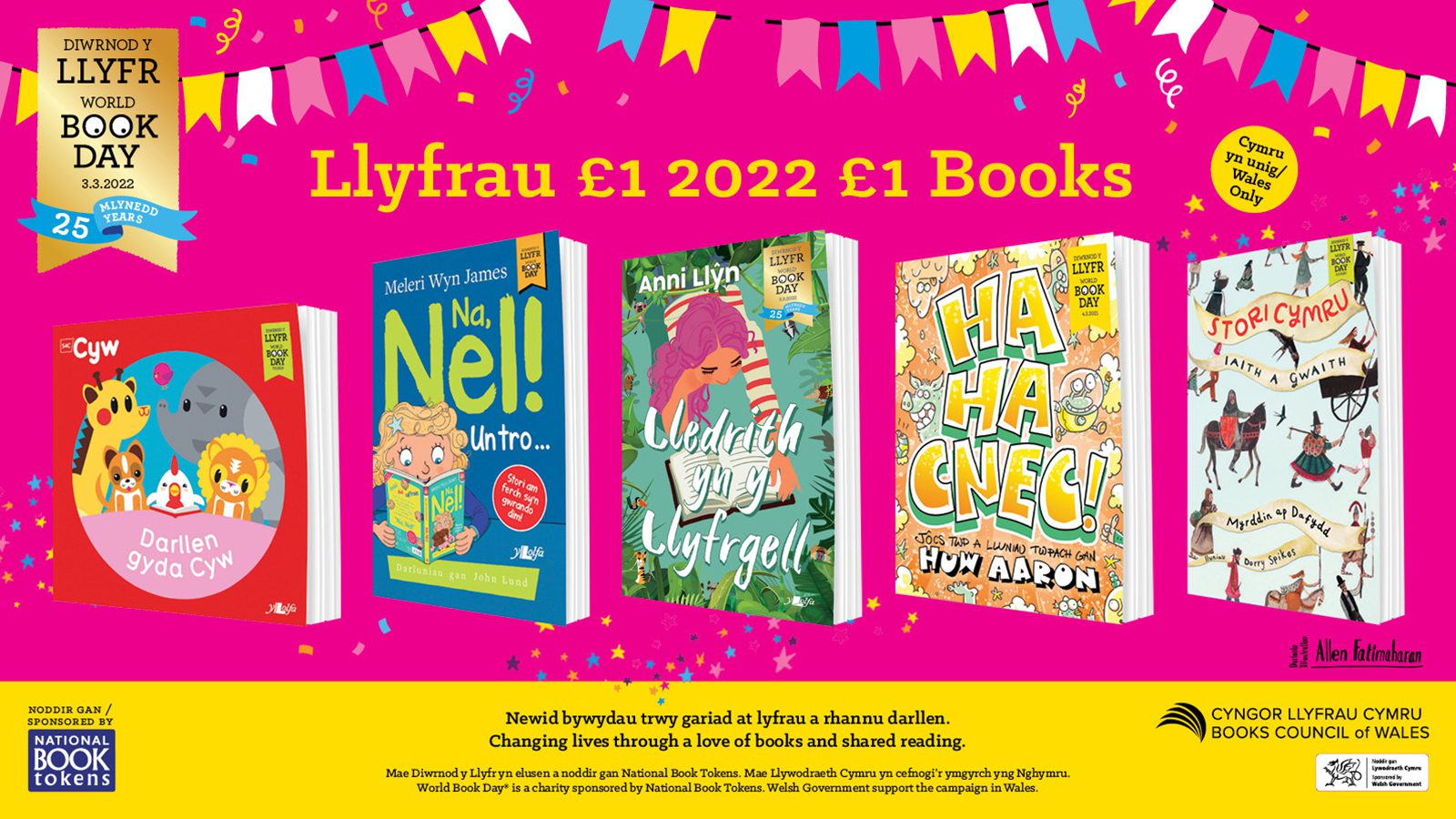 Thanks to National Book Tokens and many wonderful publishers and booksellers, World Book Day, in partnership with schools and nurseries across the country, distribute over 15 million £1 World Book Day book tokens to children and young people every year.
The token can either be exchanged for one of the exclusive, free £1 World Book Day books available from participating bookshsellers or used towards the purchase of another book.
The £1 World Book Day books are a gift from booksellers, which fully fund the cost of the £1 book token redemptions. Please note that the token cannot be redeemed online.
The £ 1 books are also available in braille, large print and audio through the RNIB (Tel: 0303 123 999).
There are exclusive Welsh-language titles for Wales (featured here) and also Ireland. 
You can find more information about the full range of 2022 £1 books here – https://www.worldbookday.com/books/
The £1 World Book Day book tokens will be valid from Thursday 17 February until Sunday 27 March 2022.
Please contact your local bookseller to see if they can offer £1 off other titles. Full terms and conditions are on the World Book Day website – https://www.worldbookday.com/terms-conditions/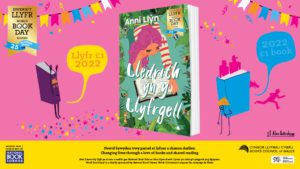 The new Welsh-language £1 book for 2022 is by renowned Welsh author, poet and children's TV star Anni Llŷn – Lledrith yn y Llyfrgell (Y Lolfa) is now available through participating bookshops in Wales.
There are four more Welsh books available for £1 this year: Ha Ha Cnec! (Broga) by author, illustrator and cartoonist Huw Aaron, Stori Cymru – Iaith a Gwaith (Gwasg Carreg Gwalch) by Myrddin ap Dafydd, Na, Nel! Un tro… (Y Lolfa) by Meleri Wyn James and Darllen gyda Cyw (Y Lolfa) by Anni Llŷn.
Details of all the independent bookshops in Wales can be found on the Books Council website.