Books tackling some of the big issues of the day came to the fore in the 2020 Tir na n-Og Awards for children's and young people's literature in Welsh.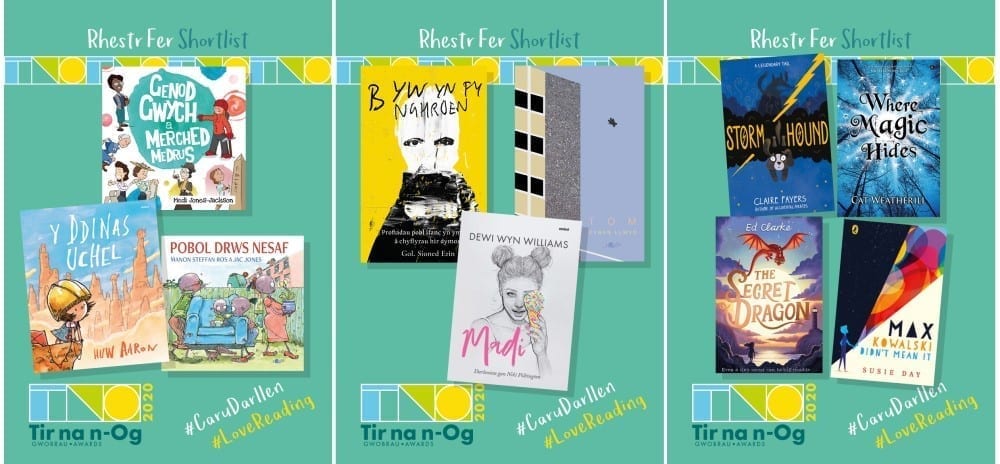 Welsh-language Category – Primary 
Pobol Drws Nesaf ('The People Next Door') by author Manon Steffan Ros and illustrator Jac Jones took the prize for the best title in the Welsh-language primary age category. Aimed at readers aged 3–7, this picture book urges us to respect each other and not judge someone who looks or behaves differently to us.
Welsh-language Category – Secondary
The prize for the best Welsh-language book in the secondary age category was won by Byw yn fy Nghroen ('Living in my Skin'), edited by Sioned Erin Hughes. The book collates the difficult experiences of twelve young people who have had to struggle with long-term illness and health conditions. Aged between 10 and 26, the contributors discuss their mental and physical illnesses in detail, including cancer, epilepsy, Crohn's disease, spina bifida, visual impairment, OCD, depression and anxiety.
English-language Category
Claire Fayers novel Storm Hound took the main prize in the English-language category with its wonderful fantasy adventure story steeped in Norse legend and Welsh mythology.
For more details about the 2020 winners, take a look at the news stories we published at the time: