Celebrating each child's uniqueness, and the importance of accepting what makes you amazing, in addition to fantasy and thriller were the themes of the winners of the 2023 Tir na n-Og Awards. The winners of the Welsh-language category were announced on Thurday, 1 June at the Urdd Eisteddfod in Carmarthenshire and the English-language category was announced on The Review Show on Radio Wales on Friday, 2 June 2023.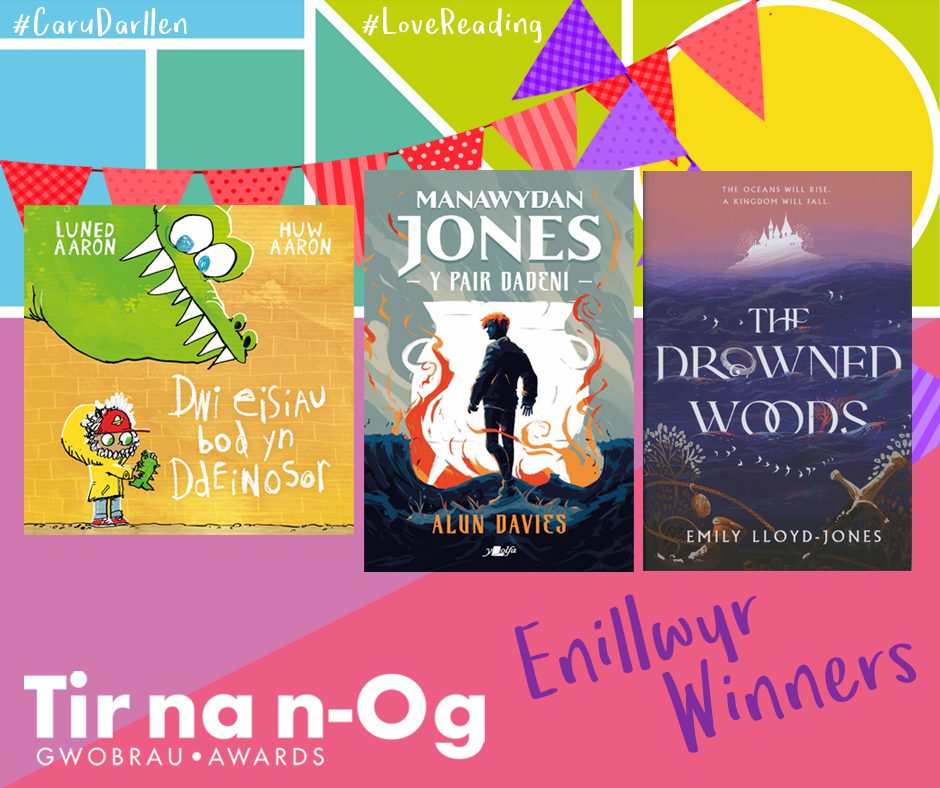 The three winning titles in the 2023 Tir na n-Og Awards were Dwi Eisiau bod yn Ddeinosor by Luned Aaron and Huw Aaron (Atebol), Manawydan Jones: Y Pair Dadeni by Alun Jones (Y Lolfa) and The Drowned Woods by Emily Lloyd-Jones (Hodder & Stoughton).
WELSH LANUAGE PRIMARY CATEGORY
Dwi Eisiau bod yn Ddeinosor by Luned Aaron and Huw Aaron (Atebol 2022) won the Welsh-language primary category 2023. DThis is a picture story book bursting with mischief and imagination. The main character wants to be a dinosaur, or a "robot, rocket, crocodile or dragon" – to name only a few things on his list! Rather than seeing the differences between himself and the other creatures in the book, he comes to realise that he is unique in his own way – and that there is no-one like him. And that, of course, is what makes him special. This is a modern, humorous and very colourful book that discusses an important message – you're good enough just as you are.
WELSH LANGUAGE SECONDARY CATEGORY
The Secondary school age category winner 2023 was Manawydan Jones: Y Pair Dadeni by Alun Davies (Y Lolfa 2022). The story opens with the discovery of a dead body, and readers soon realise that this book will be full of mystery and suspense. We then meet a young boy called Manawydan Jones, who is different from the other children he knows in school – but that's not a bad thing. That's what makes him special – together with the fact that he is related to Manawydan fab Llŷr, a character from the Mabinogi. And this realisation is just the start of the exciting adventure.
But Manawydan Jones is not simply a fantasy adventure book – it is also a sensitive story about family, friendship, identity and belonging. It introduces brave, strong and memorable characters who emphasize the important message of 'following your own path'. This is an exciting novel that crosses the boundary between the real world and the world of myth and magic: a modern, fresh interpretation of the old tales of the Mabinogi being presented to a new generation of readers.
ENGLISH LANGUAGE CATEGORY
The Drowned Woods gan Emily Lloyd-Jones (Hodden & Stoughton, 2022) won the English-language Tir na n-Og 2023 category.
The Drowned Woods is both fantasy and thriller, set in a time in which the kingdoms of Wales are rife with magic and conflict. The main character, eighteen-year-old Mererid – or 'Mer' as she is known to the reader – is well-acquainted with both the good and the bad aspects of these kingdoms. As the last living water diviner, she can manipulate water with magic, a unique elemental power many would kill to possess. For years, Mer has been running from the prince who bound her into his service and forced her to kill thousands with her magic. Now, all Mer truly wants is a safe, quiet life, far from power and politics. But then Mer's old handler, the king's spymaster, returns with a proposition: she is to use her powers to bring down the very prince that abused them both
NEW CATEGORY FOR 2023: READERS' CHOICE AWARD
This year, the Books Council of Wales introduced a new element with the introduction of the Readers' Choice Award. This is a special award chosen by children and young people who took part in the Tir na n-Og Shadowing Scheme. The winners in the three categories were:
WELSH LANGUAGE PRIMARY CATEGORY
Enwogion o Fri: Nye – Bywyd Angerddol Aneurin Bevan by Manon Steffan Ros, illustrated by Valériane Leblond (Llyfrau Broga)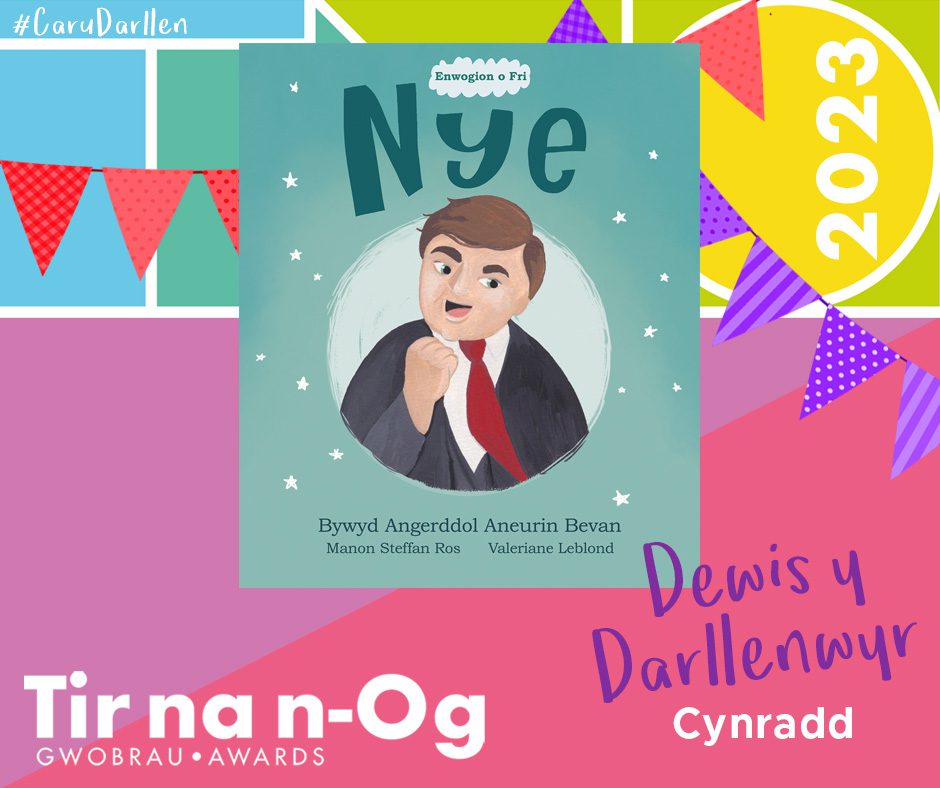 WELSH LANGUAGE SECONDARY CATEGORY
Powell by Manon Steffan Ros (Y Lolfa)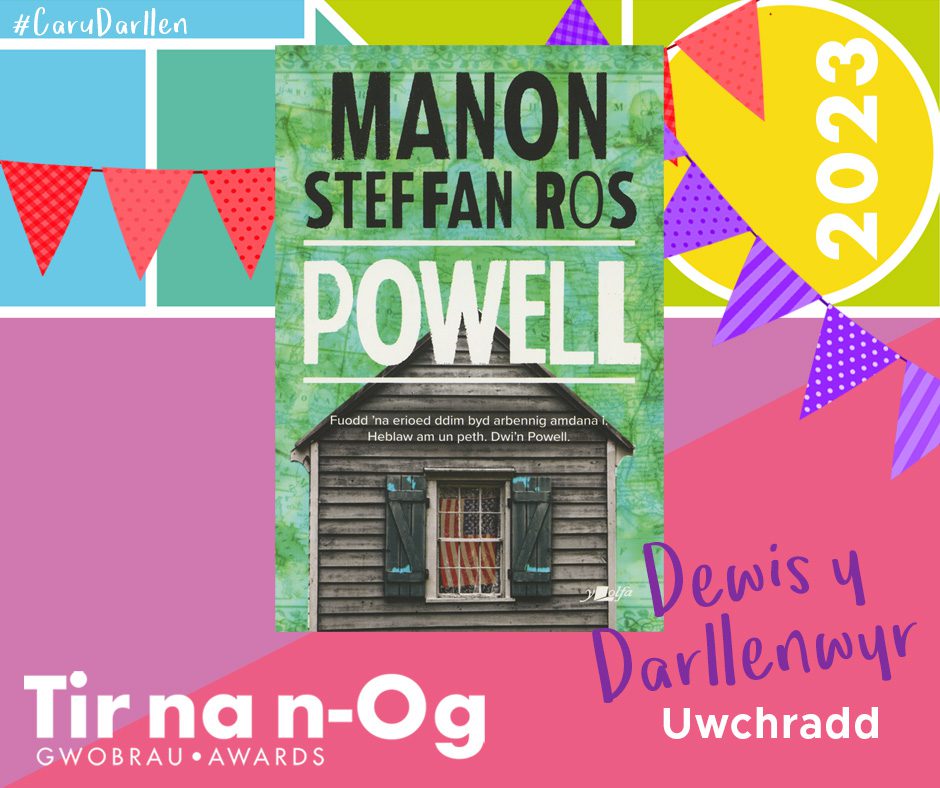 ENGLISH LANGUAGE CATEGORY
The Mab by various authors edited by Eloise Williams and Matt Brown, illustrated by Max Low (Unbound)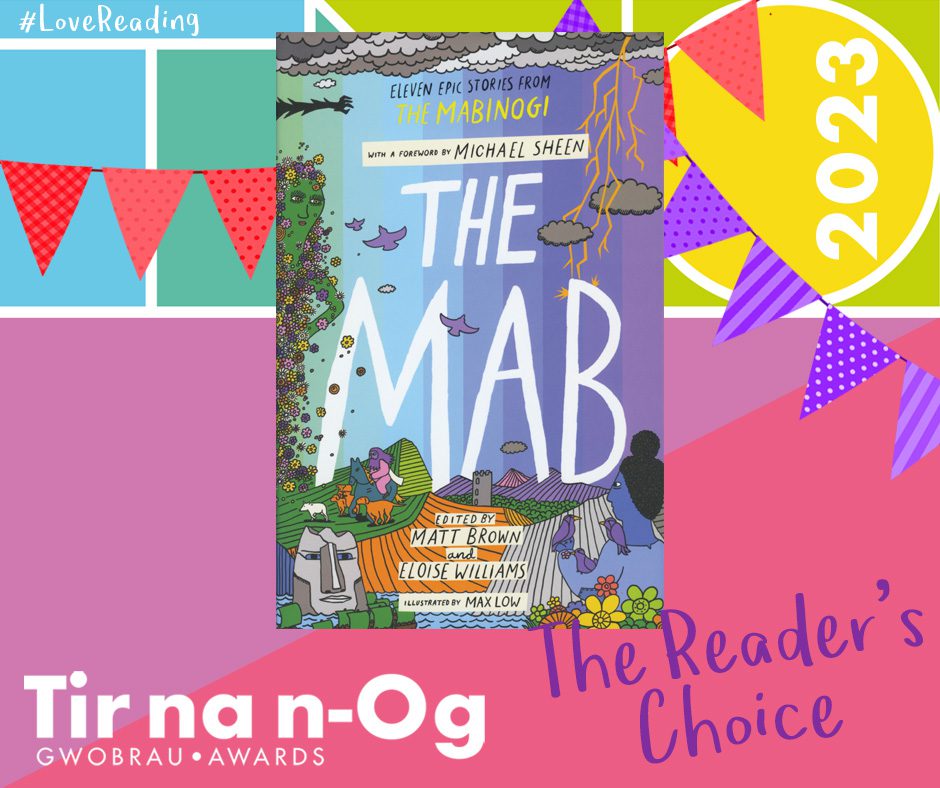 FURTHER DETAILS