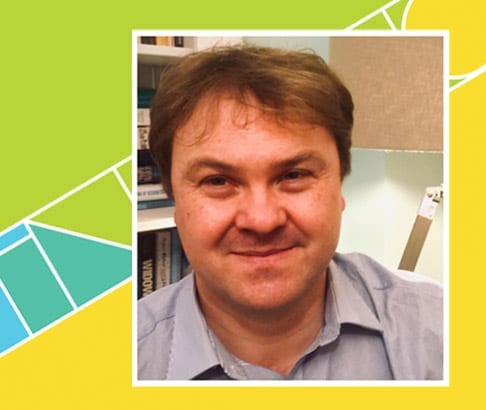 Alun Horan is an experienced television producer and is the Chair of the panel responsible for judging the Welsh-language books in the primary and secondary categories of the Tir na n-Og Awards 2022. He's been speaking to us about his background and his love of reading.
I'm originally from Gorseinon, but I've now ventured some three miles north to Pontarddulais, where I live in a house full of girls.
After spending a fair bit of my childhood acting in front of a camera in productions like Richard Burton's Chwedl Nadolig and Licyris Olsorts, I now work as a TV producer with Tinopolis in Llanelli, who are responsible for Heno and Prynhawn Da.
As a child I loved history and reading, so naturally T Llew Jones was king in our house. I still remember the thrill of reading his stories and realising that big, important things had happened here in Wales, and not just in England. 
Another early memory I have of books is the annual Cwis Llyfrau competition. I'm amazed that to this day I still remember details about books like 'D.P.B. Un yn Galw!' and Gwerfyl Gam. They must have made quite an impression on me at the time, and the competition was always an excellent opportunity to enjoy new Welsh titles. 
Since 2006, Heno has produced programmes and packages about the Tir na n-Og shortlisted books. It's been an honour to work on these over the years, and seeing the wide variety of books for children and young people that are published in Wales each year.
Interviewing shortlisted authors is a particularly special experience, as well as seeing their passion for creating books for children. 
I'm delighted to be a Tir na n-Og judge again this year – the prize gives such a great platform to celebrate authors and Welsh-language books for children. With three primary school-age children at home, being a judge also lets Dad read stories, and test each title on the target audience!