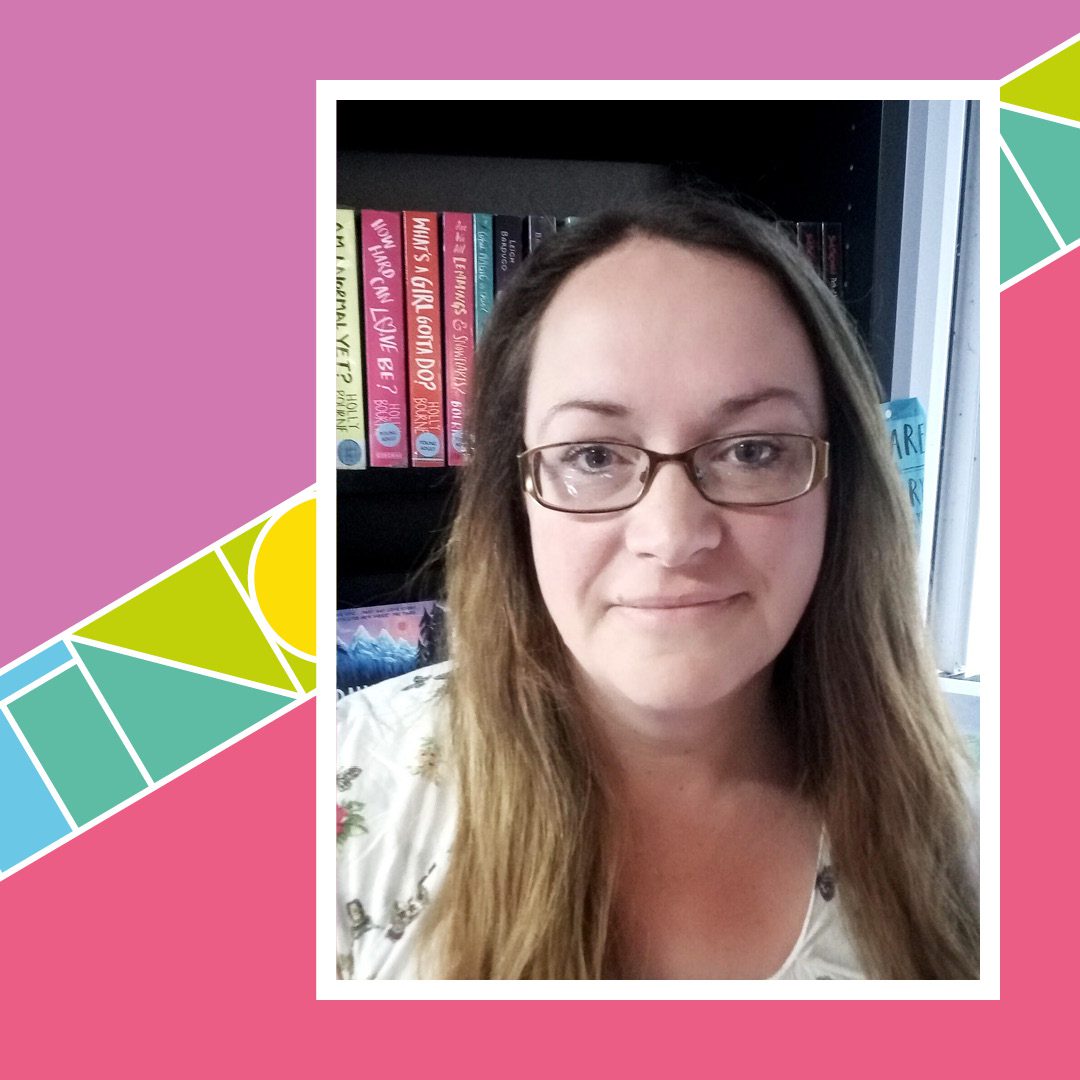 Elizabeth Kennedy is a secondary school librarian from Aberystwyth.
I moved to Aberystwyth in 1999 to study Law at the University and fell in love with the warm people and the truly stunning setting. After attending Chester Law School I returned to Aberystwyth to practice law as a solicitor in a high street firm for approximately 10 years. I then took a short career break to raise my two children. It was whilst on this extended leave that I decided I needed a change from the legal papers, contracts and the monotonous view of the lamppost outside the window. Fate was certainly in my favour as I was able to follow my lifetime love of reading and become the librarian at Ysgol Penglais.  
There is truly no better job in the world than to encourage children to read and develop the same love for reading that I have. I devoured books as a child and was frequently found reading by torchlight when I was meant to have been asleep. I had ridden polar bears in the North, joined an academy for witches, eaten snozzcumbers, flown with dragons, jumped down rabbit holes and enjoyed secret gardens – all before secondary school! The imagination and experience from books can truly take you anywhere and I have the privilege of being in a position to encourage children to find their own worlds. Job satisfaction is through the roof when I have a student eagerly discussing their current book or asking for recommendations for their next read.  I have increased borrowing in our school library three-fold and continue to develop and nourish a Reading for Pleasure ethos across the school. It is my aim to encourage and support every child in their reading journey, whether it is with a graphic novel, magazine, non-fiction book, manga, classic novel, young adult fiction or an e-book.
I was delighted to be asked to be a Tir na n-Og panellist as I never say no to reading new books. Being asked to read and explore books with a Welsh background and connection is a pleasure and I cannot wait to get started! It is exciting to see an abundance of great books being published, and these awards help to ensure that fantastic children's literature is celebrated.