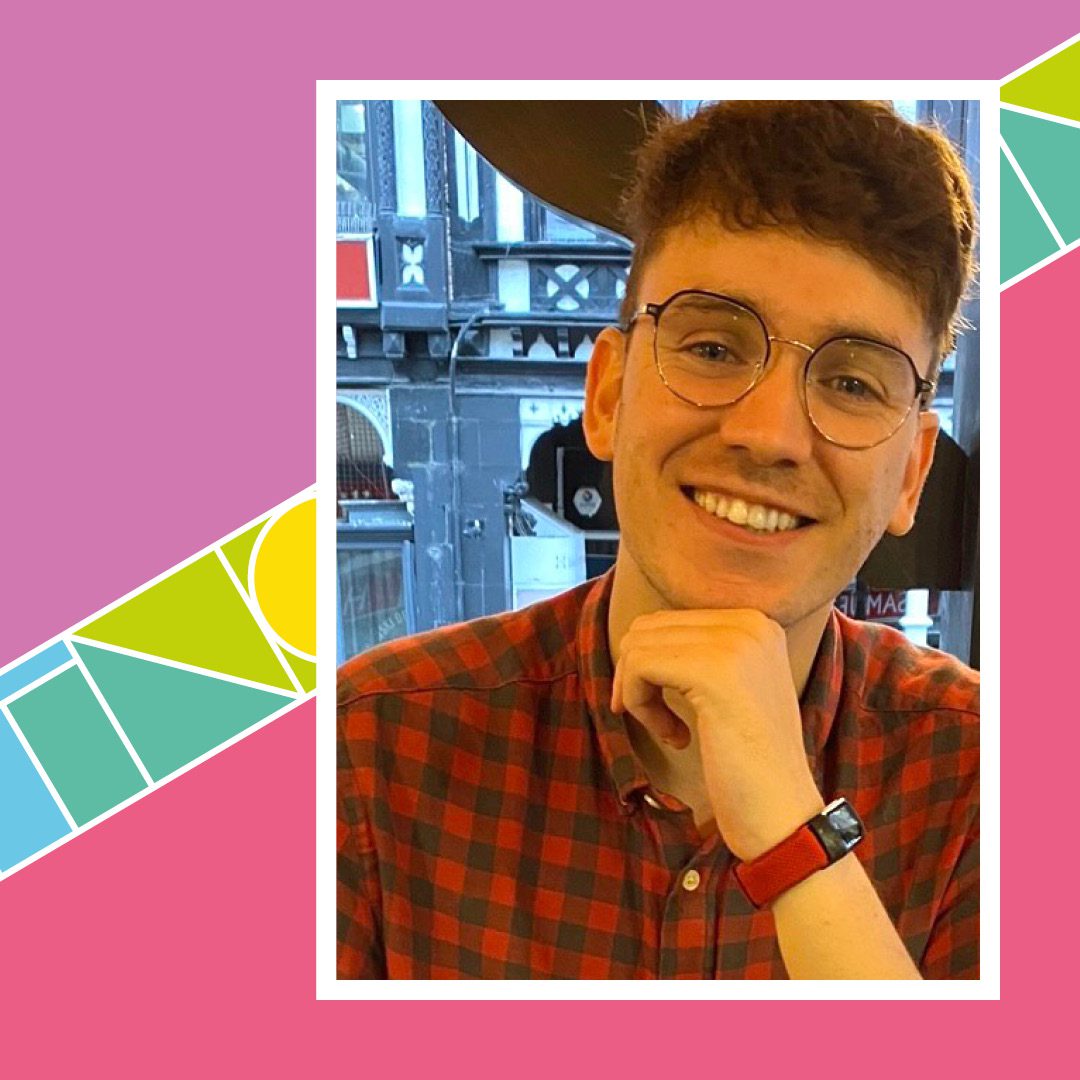 Hello! I'm Rhys Dilwyn Jenkins and I'm 29 years old. I grew up in Port Talbot, but now live near Cardiff. Since graduating with a degree in Welsh from Bangor University, I have been working as a translator at Swansea Bay University Health Board. 
I'd always been an avid reader when I was younger, although the busyness of my working life meant that I never made much time to read, but the early stages of the pandemic reignited that spark for me, and I was able to rediscover my love of reading. This led me to set up an Instagram account where I write bilingual reviews of both Welsh and English books. It's so lovely being able to share all my favourite books with people. When I'm not reading, I sing with a choir called Allegro, which is based in Neath, and I also attend tap-dancing classes at Chapter Arts Centre in Cardiff. 
Being able to read books in both English and Welsh has always been something I've treasured – growing up in an English-speaking area meant I didn't have a chance to read any books in Welsh when I was younger. Since becoming fluent in Welsh at university, I've been able to experience the joy that reading Welsh-language literature brings. We're so fortunate as Welsh speakers that we can experience books in two different languages; there's something so special about that. 
I've recently joined a book club in Cardiff called Llyfrau Lliwgar, where we discuss books written by several authors, with the key themes of the stories focused on LGBTQ+ issues. It's wonderful being able to discuss these stories openly and honestly with such a friendly group, and to read a book I might not have chosen to read myself. I always look forward to our monthly meetings. 
I'm honoured to have been invited to be on the panel for the Tir na n-Og Awards, and I'm so excited to read all the books and see what the authors of Wales have to offer!