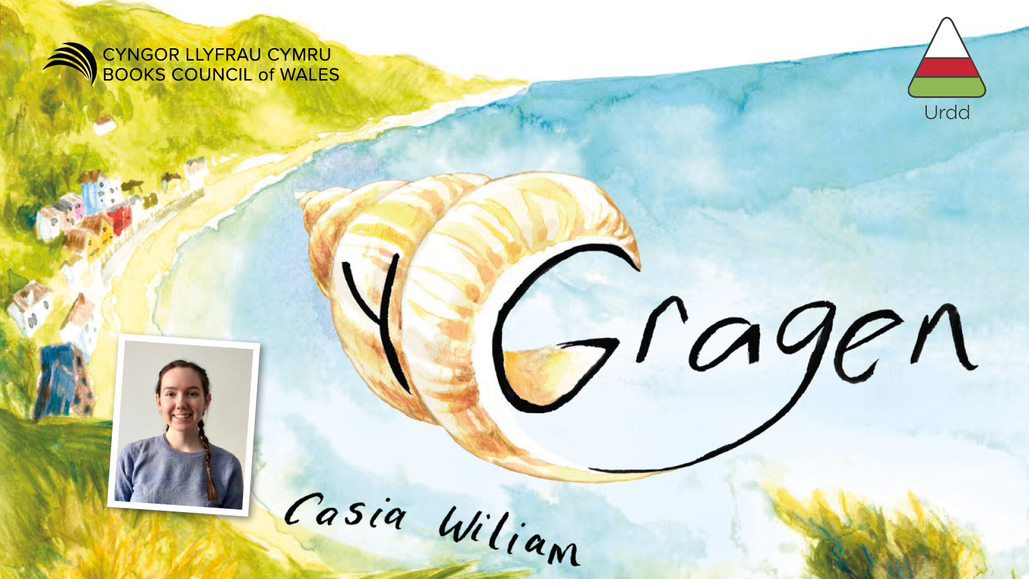 Winner of children's picture book illustration competition announced
The Books Council of Wales is delighted to announce the winner of a special competition organised with Urdd Gobaith Cymru to find new talent in the field of children's book illustration.
The prize is awarded to 21-year-old Naomi Bennet for her 'exceptionally executed' artworks and her 'command of narrative illustration'.
The task for entrants aged 18 to 25 was to create original artwork illustrating a short children's story by one of Wales' leading children's authors, Casia Wiliam. 'Y Gragen' (The Shell) is the subject of the narrative, and as part of the prize, the winning poem and illustrations will appear as a story-and-picture book, and will be included as part of Barddas' publishing programme.
It is intended that 'Y Gragen' will be available in bookshops and libraries throughout Wales, as well as in e-book format via the Books Council's folio.wales website.
Naomi Bennet, originally from Thatcham, Berkshire, who will be graduating this summer with a BA Hons in Illustration from Cardiff Metropolitan University, said: "It's been so exciting to have been selected to work on this project. I feel very lucky to have the opportunity to start my creative career with a book in print."
The competition was judged by Derek Bainton, a freelance graphic artist and Higher Education illustration examiner living and working in Cardiff. "Naomi's use of colour and brushstrokes follow the energy, honesty, and hopeful undertones of the story," he noted. "The illustrative approach is suggestive and dreamy; both surreal and figurative. The drawings and depiction of the young narrator are so open they invite the reader into the narrative, with enough space to bring the reader's own impressions and memories of the beach and sea to the story. Naomi's handling of the relationship between words and pictures is both refined and refreshing."
Helen Jones, Head of the Department of Children's Books and Reading Promotion at the Books Council of Wales, said: "Warmest congratulations to Naomi Bennet, and many thanks to everyone who has entered this special competition. Illustrations can make an immeasurable contribution to the art of storytelling and broaden the appeal of books, especially children's books. It is vital that we continue to nurture and promote new talent and standards in this field in Wales."
Siân Eirian, Director of the Urdd National Eisteddfod, said: "It has been a pleasure to work with the Books Council of Wales on this competition and to include it in our Syllabus. The Urdd Eisteddfod's main purpose is to give young people new opportunities within the arts, so we are delighted to announce Naomi Bennet's success, and look forward to celebrating the publication of Y Gragen at next year's Eisteddfod."
"It will be an exciting opportunity to lead on this project," noted Alaw Edwards, Creative Editor and Head of Publishing at Barddas, "and the book will be a valuable addition to our publishing programme. As part of our aim to promote and nurture new writers and illustrators, this project has been a great opportunity to invest in young, new talent. I'm sure that working with Casia and Naomi will be an absolute pleasure."
The Books Council will continue to work with the Urdd on the competition for young illustrators at the 2023 Urdd National Eisteddfod. Further details will be published in September 2022.