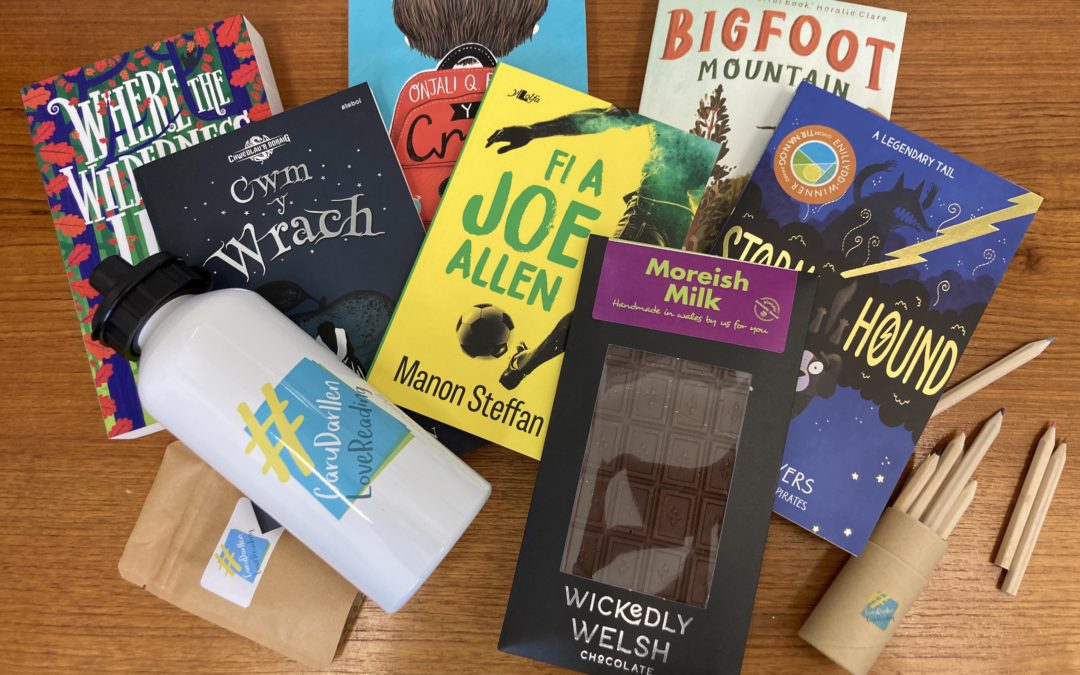 Well-being packs for young carers in Ceredigion this summer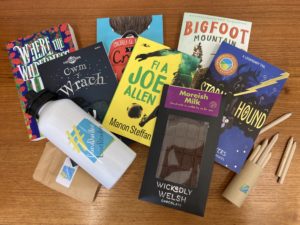 80 packs of books are being sent to young carers across Ceredigion to support their well-being and encourage their reading journeys this summer. Young carers face the difficulty of balancing and juggling their caring responsibilities with those of everyday life, including their own education. These well-being packs will be a boost for them and a recognition of the excellent work they are doing every day.
These packs have been provided in a partnership between Ceredigion County Council and the Books Council of Wales, and they include a selection of six reading books, a packet of bee-friendly seeds, a reusable water bottle and some delicious Welsh chocolate, as well as a Young Carers Skills Journal.
The aim of the Ceredigion Love Reading scheme is to support the health, well-being and reading development of vulnerable groups of children and young people, especially due to the increased demands and difficulties faced as a result of the ongoing coronavirus pandemic. Last summer 100 packs were sent to 100 families with children who received support services through the local authority.
Councillor Catherine Hughes, Ceredigion County Council Cabinet Member and Champion for Carers, said: "I'm very proud of this fantastic initiative between the Books Council of Wales and the Local Authority to provide such meaningful well-being packs to our young carers. Being a young carer is challenging at best, but added pressures have been introduced over recent months due to the pandemic. We hope that the well-being packs will bring our young carers great pleasure as we recognize their excellent work."
Angharad Sinclair, Project Development Manager for the Children's Books and Reading Promotion Department at the Books Council of Wales, said: "It is wonderful to be working with Ceredigion County Council again on such a worthwhile initiative which will provide a confidence boost and recognition of the achievements of these young carers during a particularly difficult time. Escaping into a book can be such an effective way for us all to take a break from the daily pressures of life, and we hope these book packs will encourage their own reading journey too."
Most of the books in the packs have been published in Wales and reflect the best in writing and illustration for readers between the ages of 8 and 18.