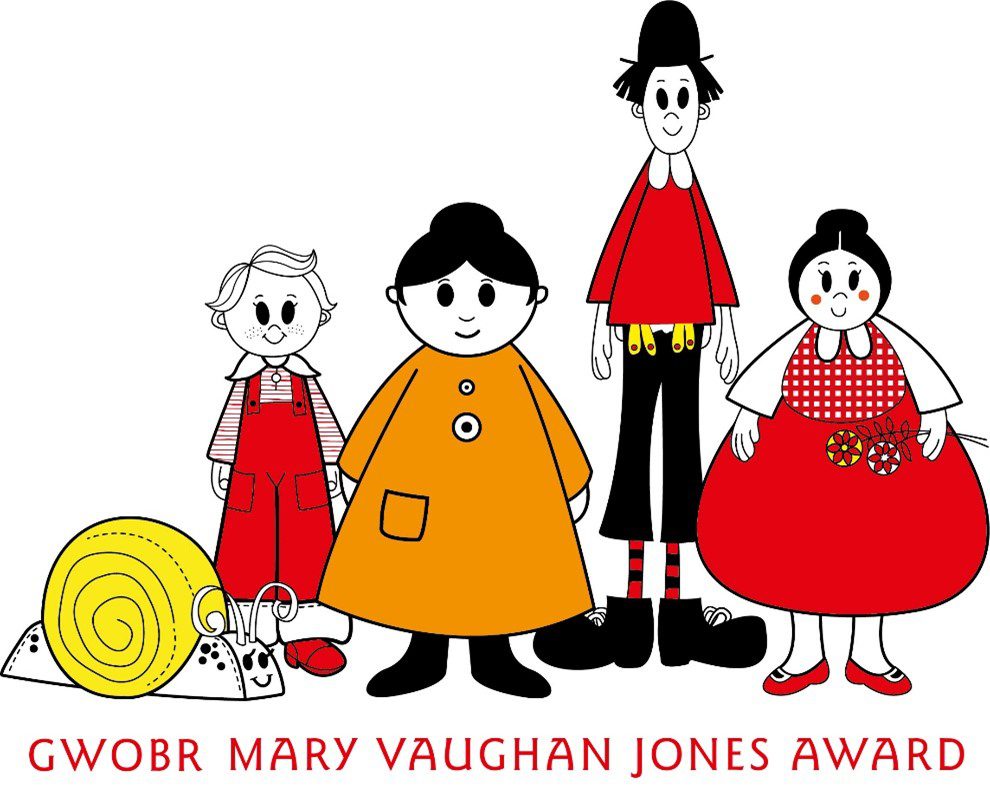 HONOURING CONTRIBUTION TO THE FIELD OF CHILDREN'S BOOKS – MARY VAUGHAN JONES 2021 AWARD
Menna Lloyd Williams is the recipient of the 2021 Mary Vaughan Jones Lifetime Achievement Award.
The award is presented every three years by the Books Council of Wales in memory of Mary Vaughan Jones, who died in 1983, to a person who has made a special contribution to the field of children's literature in Wales.
Born in Llanfaethlu, Menna Lloyd Williams was educated at Ysgol Ffrwd Win and Ysgol Syr Thomas Jones, Amlwch. She was a student at the University of Wales, Aberystwyth, and graduated with an honours degree in Welsh. Following a teaching practice course she taught for a year at Dr Williams' School, Dolgellau, and in 1970 was appointed Head of the Welsh Department at Holyhead Secondary School.
In 1976 she came to work in the Culture Department of Dyfed Library in Aberystwyth, and in 1979 was appointed Director of the Children's Literature Centre Wales, the first of its kind in Britain. In 1990 she was appointed the first Head of the Children's Books Department of the Welsh Books Council.
During her time as head of the department she was mainly responsible for organizing annual conferences to discuss various aspects of children's literature, the Tir na n-Og Awards, as well as book clubs and reading competitions for schools. In collaboration with S4C's Children's Department and Urdd Gobaith Cymru she was responsible for establishing the Welsh-language Children's Poet Laureate scheme.
Menna Lloyd Williams said: 'It is a great honour to receive this year's Mary Vaughan Jones Award. Every day of working in the field of children's books was a real pleasure. I continue to take an interest in this area and now take great pleasure in collecting first editions of hardback copies signed by authors and illustrators – including Roald Dahl books signed by Quentin Blake and one of my greatest treasures, a first edition of Sali Mali by Mary Vaughan Jones.'
'Menna Lloyd Williams' contribution has been key to the development of children's and young people's books in Wales,' said Helen Jones, Head of the Books Council's Children's Books and Reading Promotion Department. 'It is difficult to gauge the extent of her influence over the years. In honouring her with the Mary Vaughan Jones Award – the highest honour in the field of children's books in Wales – we recognize her invaluable contribution and thank her for her work over many years.'
For this year's award, an original piece of artwork was commissioned by the artist Jac Jones, a former award winner who has worked closely with Menna Lloyd Williams in the past. It includes the unique characters of Mary Vaughan Jones, many, such as Jac y Jwc and Jini, originally illustrated by the artist himself, as well as portraits of Menna and Mary Vaughan Jones.
A digital event to celebrate Menna Lloyd Williams' contribution will be held on the Books Council's channel #carudarllen AM  https://amam.cymru/carudarllen at 7pm on Tuesday, 2 November as part of the organisation's 60th celebrations.
Since it was first introduced in 1985, the Mary Vaughan Jones Award has been presented to Ifor Owen, Emily Huws, T. Llew Jones, W. J. Jones, Roger Boore, J. Selwyn Lloyd, Elfyn Pritchard, Mair Wynn Hughes, Angharad Tomos, Jac Jones, Siân Lewis and Gareth F. Williams.