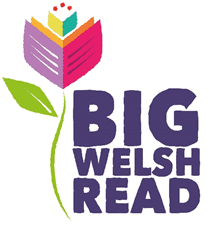 What is Big Welsh Read?
Big Welsh Read is the Books Council of Wales' new project that aims to support teachers, and encourages young readers from year 3 to year 6 to read for pleasure and discuss the books they read with their peers.
Teachers are free to choose whether to take part with their whole class or with a school book group. The schools who register to take part in Big Welsh Book Group will have the opportunity to take part in a celebration day during the summer term.
How will Big Welsh Read work?
The Books Council of Wales will:
provide a booklist;
share ideas on how to run book groups;
organise a celebration day during the summer term.
Schools will:
register through the Books Council of Wales' website;
read and discuss as many books from the booklist as they like.
Book group? A whole class? More than one class?
This is a decision for each individual teacher. We know that many schools already run book groups and they are very welcome to join Big Welsh Book Group. We are also aware that several teachers want to include their whole class in book talk; with this project teachers are free to read and discuss a book with the whole class or offer different books to smaller groups of pupils in the class. More than one class can register per school, but we ask that each class teacher registers individually if multiple classes want to take part.
Celebration Day
In 2023, the first year of Big Welsh Read, we will be piloting a Celebration Day with a limited number of schools. For the other schools who register we will hold an online author session.
In future years we hope to hold regional Celebration Days throughout Wales.
Rather than being a competition, the Celebration Day will be a day of fun activities, e.g.
an author or poet session;
an illustration or drama workshop;
a fun session celebrating children's favourite books with pupils from other schools;
showing videos on a big screen.
Celebrating favourite books
We will ask each child to bring their favourite book with them to show and talk about with their peers. It doesn't matter what their favourite book is – it could be a cookbook, a poetry collection, a dictionary, picture book, anything! We will provide discussion questions and prompts to help the conversations.
What will the videos be?
We will ask the schools who come to the Celebration Day to make a video up to 8 minutes long including:
up to 5 minutes presenting what the group or class has done as part of their Big Welsh Read activity;
an advert up to 3 minutes long to promote one of the books from the booklist.
What if I want to continue to compete?
We have agreed with our regional coordinators that they are very welcome to continue to hold a competition like BookSlam, but that will be a regional or county decision and the Books Council will not take part in those arrangements.
2022/23 Books

for your book groups and your promotional video.
| | | |
| --- | --- | --- |
| The Blackthorn Branch | Elen Caldecott | Andersen |
| Wondrous Women of Wales | Medi Jones Jackson | Y Lolfa |
| Swan Song | Gill Lewis | Barrington Stoke |
| Max Kowalski Didn't Mean It | Susie Day | Penguin |
| Anturiaethau Mistar Urdd | Mared Llwyd | Y Lolfa |
| | | |
The Big Welsh Read books will always have a strong Welsh connection.
What resources will teachers receive?
Information about the books;
ideas on how to run a book group;
reading logs for individuals and groups;
a book guide to accompany each book with ideas for cross-curricular activities and tasks, and suggestions of similar books readers might enjoy.
Thank you for registering for the Big Welsh Read 2023. The process for this year has now closed.
If you'd like further information, please contact cllc.plant@llyfrau.cymru