Gorau'r Goreuon: Introducing three stories from the past to young audiences in 2021
The Books Council of Wales is launching the first three titles of Gorau'r Goreuon (The Best of the Best), a selection of books for children and young people. Gorau'r Goreuon aims to introduce a selection of books that are considered classics in children and young people's literature to a new generation of readers.
The titles that will be appearing in the first selection are Dirgelwch y Dieithryn (Elgan Philip Davies), O'r Tywyllwch (Mair Wynn Hughes) and Luned Bengoch (Elizabeth Watkin-Jones).
In 2016 the Books Council of Wales commissioned Dr Siwan Rosser of Cardiff University to conduct a survey of children and young people's books. That report has informed much of the Books Council's work in this field since then. One of her recommendations was:
Consideration should be given to re-issuing popular Welsh-language books or 'classics' from the past and updating them as part of a specific genre or series to create a market with a strong indigenous brand that is passed on from one generation to the next.
A panel of experts in the field of children and young people's literature was established to select books from the titles that could be included on this initial list.
Morgan Dafydd, founder of the Sôn am Lyfra website and a member of the selectors' panel, said: 'Our bookshops are mostly full of new books that will in turn be replaced by newer books. Sometimes when people say, 'there's not enough material for young people in Welsh', it's easy to forget about things published last year, let alone the great books published many years ago.'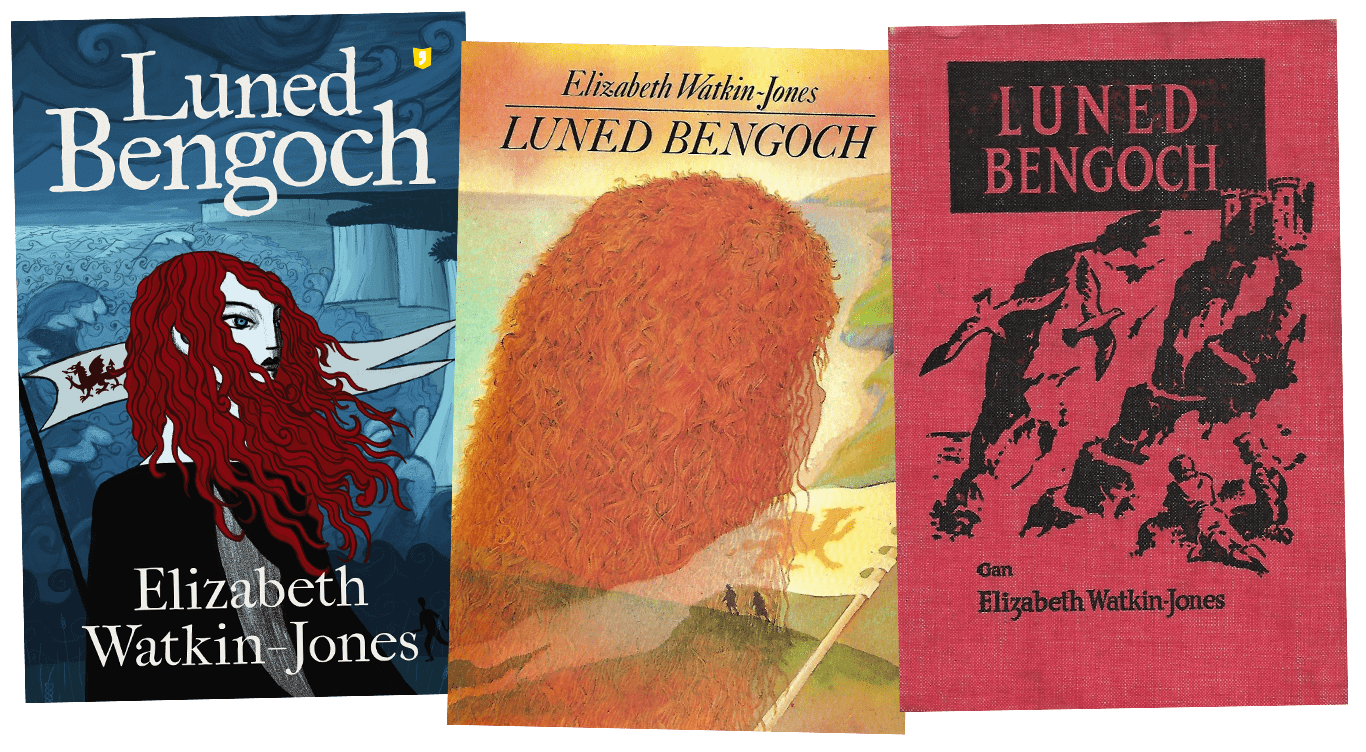 (The covers of Luned Bengoch, 2021, 1983 and 1947)
Luned Bengoch was originally published in 1946 by Brython Press, then updated by Hugh D Jones and republished by Gomer Press in 1983. Gomer Press were also the publishers of O'r Tywyllwch in 1991 and Dirgelwch y Dieithryn in 1993, the one part of the Gwreiddiau scheme and the other part of the Corryn series.
Helen Jones, Head of the Books Council's Children's Books and Reading Promotion Department, said: 'These stories are evergreen and needed very little editorial work to make them suitable for a variety of contemporary audiences. The cover is a key part of the success of any book, and if the Books Council has looked back to find the best it has looked forward by commissioning three contemporary artists to design the covers: Efa Blosse-Mason, Chris Iliff and Nia Tudor – two of which are new names to the field.'
The Books Council of Wales will be collecting feedback on these first three volumes during the Autumn term and intends to add to the series over the coming years. It will also receive recommendations from publishers and the public for other titles to include in the collection.