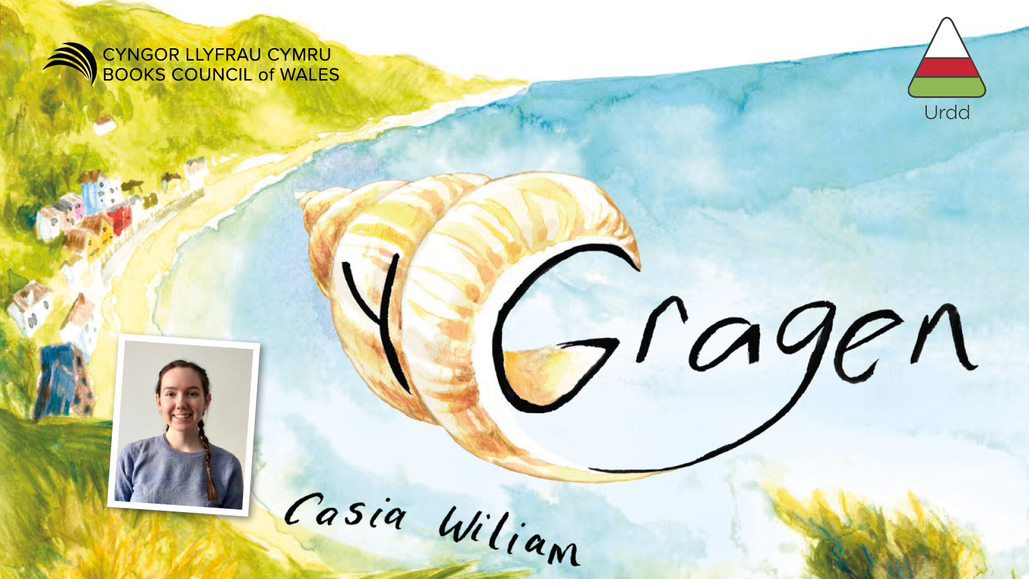 Y GRAGEN LAUNCHED AT THE URDD EISTEDDFOD, CARMARTHENSHIRE
Y Gragen, an original picture story book by Casia Wiliam, was launched at the Urdd Eisteddfod, Carmarthenshire.
The volume was illustrated by Naomi Bennet, winner of a special competition, organised by the Books Council of Wales and Urdd Gobaith Cymru, to discover new talent in the field of children's book illustration.
Naomi Bennet was awarded the prize in 2022.  The task for entrants aged 18 to 25 was to create original artwork illustrating Y Gragen, a short children's story by Casia Wiliam – one of Wales's leading children's authors.
Bethan Jones, Head of the Department of Children's Books and Reading Promotion at the Books Council of Wales, said: "We are delighted that Y Gragen has now been published, and that everyone can see Naomi Bennet's work in print.  Thank you once again to the Urdd for supporting this special competition. It's vital that we continue to nurture and promote new talent and standards in this field in Wales."
The Books Council will continue to work with the Urdd on the competition for young illustrators at the 2024 Urdd National Eisteddfod. Further details will be published in September 2023.
The title is published by Barddas and is available now in bookshops and libraries across Wales.